About us
MSD Animal Health
A trusted source for comprehensive animal health solutions
Merck Animal Health, known as MSD Animal Health outside the United States and Canada, is the global animal health business unit of Merck.
MSD Animal Health offers veterinarians, farmers, pet owners and governments the widest range of veterinary pharmaceuticals, vaccines and health management solutions and services. MSD Animal Health is dedicated to preserving and improving the health, well-being and performance of animals.
MSD Animal Health is committed to operating its business in a way that is best suited to meet the unprecedented demands faced today. Its strategic goal is to achieve sustained growth through the continued provision of integrated solutions with innovative animal health products and services that meet the evolving needs of our customers.
MSD Animal Health is determined to unify all employees into one new culture, rooted in a passion to meet customer needs and become the trusted and preferred partner, supporting them to develop their businesses in response to changing market conditions from the rich resources of the strong science base. The company is committed to building the best animal health company in the industry.
MSD Animal Health offers superior high performance products and services in its portfolio and the most effective customer-focused service. This is accomplished through the strong science base and the company's R&D engine, a customer-centric organization and dedicated staff, its high-quality manufacturing operations and processes, and its sophisticated approach to supply chain management.
MSD Animal Health fully intends to use its resources appropriately to meet the expectations of customers, regulators and governments. The company will conduct its business according to the highest standards of quality, professionalism and integrity.
Intervet International B.V.
Wim de Körverstraat 35
5831 AN Boxmeer
The Netherlands
www.msd-animal-health.com
www.Butox-info.com
Ectoparasites are costly for livestock producers. Losses are associated with discomfort and damage to hides caused by the parasites as well as diseases transmitted by the parasites.
Since the Bluetongue outbreak began in Europe in 2006, MSD Animal Health has also realized the importance of integrated control measures against this disease. MSD Animal Health can offer ectoparasite control against biting Culicoides midges, the vectors of BTV, and has developed a safe, specific vaccine against BTV serotype-8.
This website has been developed to provide information to farmers and veterinarians about ectoparasite control and an integrated approach to Bluetongue control. For more information on Bluetongue control see www.bluetongue-info.com.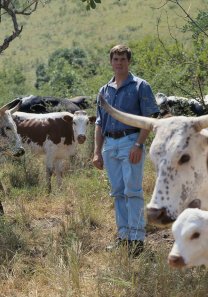 ---
For more information about MSD Animal Health please visit the MSD Animal Health website.